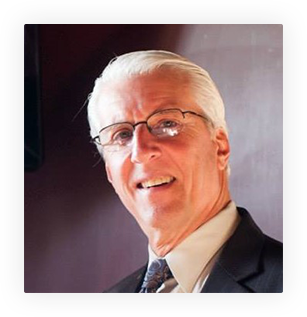 Bruce Silverman / Sales Manager
Bruce Silverman started his career in Real Estate in the 1980's in the home improvement business and shortly formed his own company, American Home Systems, Inc., which specialized in making homes more energy efficient. As Mr. Silverman realized that financing was the key to any successful business he moved into the retail mortgage industry as a loan officer in 1988.
In 1992 he joined the fledgling UNICOR Mortgage, Inc., the newly formed wholesale division of United Companies, one of the nation's largest retail finance companies. As "point man" for UNICOR, Mr. Silverman was responsible for forays into new markets and initiated operations in 23 States. He quickly rose through the ranks and became the company's first Regional Vice-President, having responsibility for a fifteen State territory. Mr. Silverman was instrumental in helping to build the company from a start-up, to a $700 million dollar company in just three years. After moving to Florida Bruce secured a position with Yale Mortgage, the largest "Private Money" lender in the Southeast. By his second year with Yale, Bruce became the top producer for the company, a position he held for the rest of his tenure and set many sales records that stand to this day.
As Sales Manager with Atlanta Private Lending, Bruce acts as liaison between the company and the investor community and handles all the sales, education, marketing and promotion of the Trust Deed investment opportunity. He also works with clients to inform, educate and process their loan applications, for all manner of loans, including Rehab and Investment Property financing.
apply online now!
Rehab Lending
Additional docs may be required, case by case
Terms:
Rate: from 9-14% depending on state and experience
Fees: starting at 3%.
Term: Up to 12 months
Loan Amount: $75,000 to 2.5M
Property Type: Non-owner occupied 1-4 family residential Condos, Townhomes, Multifamily and Mixed-Use Property.
Credit Score: Minimum 600 fico required
Loan-to-Value: Up to 85% of the purchase price + 100% of the renovation costs. Not to exceed 75% of the ARV.


*Foreign Nationals 10% LTV reduction
Documentation Required:
Application, Executed Contract, Itemized Rehab Budget
Last 2 Bank / Savings Statements
Appraisal of ARV by Hard Money USA approved appraiser (borrower is responsible for payment)
LLC Docs:
3-YEAR RENTAL BRIDGE LOAN
Additional docs may be required, case by case
Terms:
Rate: Prime + 6%
Fees: Fees start at 3%
Term: 3 year balloon
Loan Amount: Minimum loan size $50,000
Loan Type: Purchase, Refinance, Cash Out
Credit Score: No minimum score
Loan-to-Value: up to 65% LTV
Availability: Available in most states
Documentation Required:
Application, Executed Contract, Itemized Rehab Budget
Last 2 Bank / Savings Statements
Appraisal of ARV by Hard Money USA approved appraiser (borrower is responsible for payment)
LLC Docs:
FULLY AMORTIZED RENTAL LOAN PROGRAM
Additional docs may be required, case by case
Terms:
Rate: Rates start at 8.5% principal and interest
Fees: Start at 3%
Term: Fully amortized 5 year AM loan
Loan Amount: $70,000 and up
Loan-to-Value: up to 65% LTV
Credit Score: Minimum 650 score
Purchase: up to 70% LTV based on purchase price
Refinance Rate and Term : up to 70% LTV
Refinance Cash Out : 65% LTV
Availability: Available in most states


No rehab allowed
Documentation Required:
Application, Executed Contract, Itemized Rehab Budget
Last 2 Bank / Savings Statements
Appraisal of ARV by Hard Money USA approved appraiser (borrower is responsible for payment)
LLC Docs: